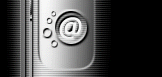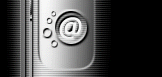 PROM --- Protein Music

Expressing Genetic Messages from Protein Sequence
---
Welcome to our Website!
Our aim is to use music to express rich features contained in protein sequence
You can use our web software PROM Composer to create the music of your own submitted protein sequence.
You are also welcome to try samples of our protein music.
How our protein music is composed and played?

Our software instantaneously translates the amino acid sequence of a protein into a music based on a multitude of structural and physicochemical properties of these amino acids.
These amino acid properties also control multiple instruments to synergisticly play the music.